What We Believe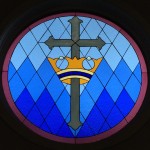 ...About God: We believe in one God, eternally existing in three persons, who are co-equal and identical in nature, power, and attributes.  God the Father provided salvation as revealed by the Son (Jesus Christ); God the Son purchased salvation by His incarnation, redemption, and resurrection; God the Holy Spirit produces the salvation and growth in all Christians. 
...About the Bible: We believe the sixty-six books of the Old and New Testaments of the Bible to be the verbal, plenary (complete), and inspired Word of God, the final and infallible authority for faith and practice.  

...About Salvation: We believe that salvation is provided by the grace of God, brought to humanity as a gift to be received by personal faith in the Lord Jesus Christ, whose precious blood was shed on Calvary for the forgiveness of our sins. 
Who We Are
Valley Bible Chalet is a non-denominational Bible church, founded in 1968. We are a warm and welcoming community of believers who have a heart to serve and minister to our neighbors along Turnagain Arm. All are welcome to fellowship with us. You can go here to see the times that we gather for our various ministries. You can read more about who we are here: VBC Statement of Faith and Constitution 
Our Pastor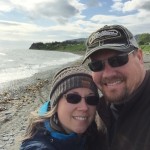 Pastor Eric Kretschmer came to Valley Bible Chalet in July 2015 with his wife Elizabeth after serving as the Pastor of Christian Education at Chapel By the Sea for the past six years in Anchorage, Alaska. Eric earned his MA in Theology at Bethel Seminary in St. Paul, MN and was ordained by a Board of Pastors in line with the Evangelical Free Denomination.   Eric and Elizabeth have five children, all grown up and pursuing their careers - living as close as a few blocks from their home to as far away as Germany.